[row] [span12]
hello
VERB is a full service human driven branding firm headquartered in Cincinnati. Our faith based marketers bring brands alive by instigating engagement and provoking movement.
We're renowned for partnering as brand artists and scientists, strategically creative insights that deliver through content, communications, design, public relations, digital, social media, and other channels of influencer tactics.
[button text="Read More" link="#" style="primary" size="normal" target="_self" display="inline" icon="no"]
[/span12] [/row]
[row] [span12]
Team VERB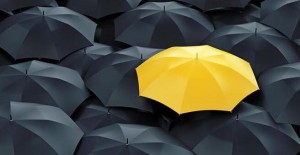 Just what the world needed, another marketing anything. We are more than that. We exist to breath life into your brands. We are energized working with great people and presenting ideas that move your business. That's our purpose. To bring your brand alive. To help you be better. To serve your growth efforts. Our experiences cross many industries and markets, and regardless of B2B, B2C, products, services, CPG, technology, manufacturing, transportation, medical, non-profit, fortune 500 or looking to make 5,000, we deliver H2H relationship driven initiatives. We are here for you grow you to the next level.
[posts_grid type="team" columns="4″ rows="1″ order_by="date" order="DESC" thumb_width="270″ thumb_height="272″ meta="no" excerpt_count="35″ link="no" custom_class="team_1″] [/span12] [/row]
[row] [span12]
the difference | faith based marketers
[/span12] [clear] [span6]
What does this mean? We are a team of Christ followers. This doesn't mean we are perfect or boring. We are adventurous spirits who pursue a relationship with God, and this flows into our work we do. This doesn't mean we feel we are better than or aren't bold either. What it means is we operate with our values in a way that our marketing work is led with the essence of our faith.
[/span6] [span6]
APPROACH & PROCESS
dig + IMMERSION + nurture
Noticing what matters and bringing it alive through creatively strategic methods that allow for people to hear the 'hello' your brand is speaking to the hearts and minds of others.
We inspire through 'spark marks'. Ways to drive a response through the allure we provide around experiencing your brand. Instigating a connection to build a relationship through how you matter, and why a human should care.
We drive this through our proprietary approach of dig + IMMERSION, then nurture it and adapt along to grow your business impact by bringing your brand alive.
Bringing Brands Alive  \\  dig + IMMERSION
LISTEN \\ Discovering the moments that matter, and boldly driving emotionally engaging ideation for WOW through the approach of "dig" and process of "IMMERSION" we created to better serve you. The following describes further who we are, what we do, and how we do it – all in the name of propelling you to better. We first listen, and how we listen is key. Our intent is to be your partner who is an extension of your marketing, sales, communications/PR teams to bolster your performance and strengthen your position in market.
SPIRIT \\ Advertising is more than talking at someone. It is something that should drive relationship, be a positive experience, and inspire a resonating engagement. Through our listening, dig, and IMMERSION – we define the essence of your brand, spirit of purpose, and connect how you matter to people, through human driven elements.
Like our logo represents, we exist to grow your brands to greater, and add value. To deliver an interaction that is relational, entertaining, and of purpose – you must clearly understand your brand promise, (beyond) comprehend its purpose, and absorb the essence of the gifts your providing the world. Essentially, why you matter, and humans have you in their mind, and wallet. That in tandem with knowing who you are, what you believe, and what you do for your identity are also key for compelling conversation, recognition, interaction, and the story of your brand. Discoveries and learnings are unearthed and dissected through our approach of "dig".
To share your significance in a way that is respectful to your legacy, beyond survivability, and to surpass sustainability – we at VERB created a proprietary process that strategically digs into your brands meaning.  We found how to punctuate the ping in people's minds. What we invented, we call IMMERSION.
We eat, sleep, sweat, breathe, absorb, digest, smell, taste, consume, surgically dissect, brainstorm simple and cerebral ideas, perform landscape analysis, stare at, write about, tell stories, day and night dream, carry it in our pocket, think what others think about, picture it on a shelf and in our home, stretch, bend, hug, pet, fold, talk to, and listen to your brand. We do everything short of playing kick-ball with it, but that could be fun too – maybe even a commercial somewhere.
CONNECT \\ Your work becomes our alarm clock. We impress you by impressing your customers, and inspiring love of your brand. Being your IMMERSION experts allows for us to dig into the performance, aura, association, and extract the sweet nectar of goodness around what you represent – then we move this to greatness through the snippets of awesomeness we deliver. From holistic dedication, we plant roots that generate seeds to grow fields of friendly fusion from punctuated joy associated with your purpose.
DISCOVER \\ This entails utilizing our approach for discoveries and insights related to your brand. We then dissect this knowledge economy to learn where your challenge resides, planning solutions that are emotionally compelling, and alignment to the appropriate audience members in the most productive manner during moments that matter most.
RELATIONSHIP \\ We leverage a dynamic array of ways to get the pulse on your brand, market, and energize your identity through marketing, branding, communications, and innovation. Tactics include traditional marketing strategy, design, copywriting, social media, digital, video, storytelling, case studies, creative campaigns, insights, and ways that bring your brand alive. The blend and cross-over starts to activate spark marks from listening, learning, and talking occur along the journey of discovery during our "dig" steps.
MATTER \\ Advertising to us isn't business, it's personal. It is a powerful art and science that infuses creativity with analytical intelligence. Marketing can influence behavior, habits, emotion, and enters our lives thousands of times a day through packaging, billboards, radio, television, social media, websites, and places so subtle we may never notice. We believe in not intruding upon a consumer's day thousands of times, but genuinely being a part of their lives. We'd rather them talk about your brand versus be bombarded with messaging daily. We make the right folks notice, the right way.
IMMERSION allows for the arrival of ideas that start strong, and when implemented they finish stronger. It is not an event, it's a lifestyle. It breathes a personality into your marketing by way of human driven branding and s|i's radical approach, which is deemed "un-boring WOW"!
PARTNER \\ We are your strategic full service brand partner that will energize your business to greater through our work, which we prefer to label fun. To us it's more than a contract to generate revenue, it's a tremendous opportunity to build your brand, help you become more successful, give raises, hire, expand, evolve, and on top of all that – we love making new friends! Give us a howdy@teamverb.com  to generate some WOW!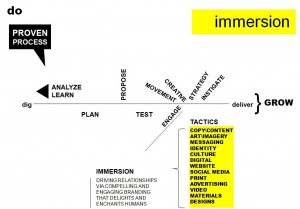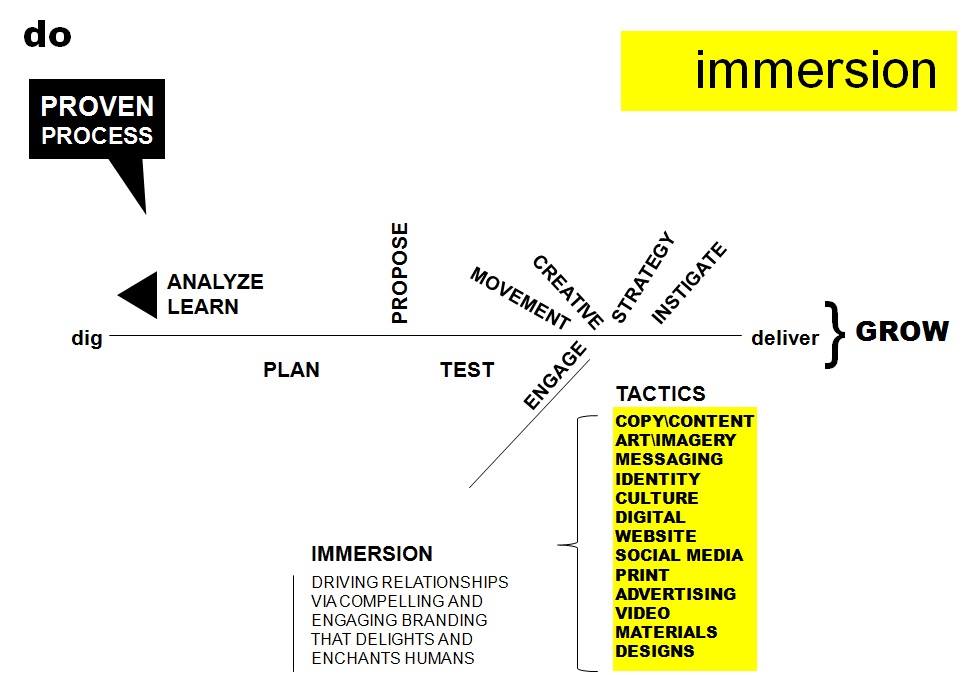 [/span6] [/row]
[row] [span12]
VERB  \\  the advantage
delight | enchant | simple clarity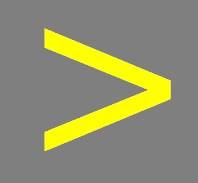 We define emotion to your brand, drive relationship through the identity we build for you, and deliver reputation that captures your essence + purpose of why you exist, your gifts, and how you are here to make more than money, you're here to matter.
Simply, we focus on human driven branding to engage and build relationships.
[button text="More" link="#" style="primary" size="normal" target="_self" display="inline" class="type_2″ icon="no"] [/span12] [/row]