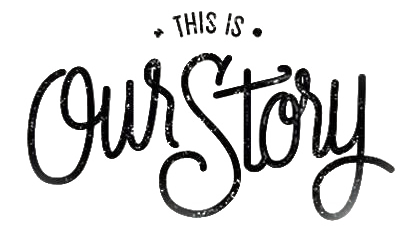 Deny convention. Defy odds.
Once upon a time, there were some adults that acted like kids. They wanted to provide meaningful work, while having fun and possibly even make some money. They were at work, thinking about their purpose and meaning in life. That's when you become dangerous.
When, all of a sudden – life happened. The lemonade stand they operated wasn't turning a profit, and their lawn mowers kept clonking out.
It was time for a change. They were free thinking, challenged the rules, and grew tired of institutional like walls that restricted the essence of their spirits. Their purpose was to speak life into others and build their business by way of innovative marketing solutions. To provide strategic perspectives for growth, peppered with creative ideas, drizzled with words that struck chords, and marinated in imagery that authentically meant something. Succulent and delectable treats of ideas for bringing brands alive.
Ideas, words, art and a loving heart for making impact to others. Not too much to ask, right? Then, create a way to gather monetary reimbursement. VERB was created as the medium for utilizing our team's gifts and talents to be of value to businesses through marketing, branding, communications, and strategy.
We're still those free thinkers, innovating where we can engage through our sleeve rolling and boot strapping hands, feet, and heart of your needs. We like to win, especially through ways that delight and enchant the minds of people to drive relationship. We are not just another vendor, but are here to partner via thoughtful in-depth manners.
We enjoy listening to the challenges you're facing, and solving problems. We get energy from implementing ways that fix your business, and create solutions to better your team, culture, and customer experience.
Let's talk. Better yet, let's take action!
"We're as great as we help others become!"
"Whatever you do, work at it with all your heart, as working for the Lord, not for human masters, since you know that you will receive an inheritance from the Lord as a reward. It is the Lord Christ you are serving." – Colossians 3:23-24